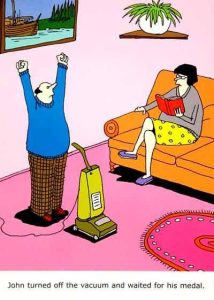 "John turned off the vacuum and waited for his medal" LOL
Does vacuuming with your current machine leaving you feeling like you should earn an award? Maybe its time for a commercial vacuum cleaner upgrade? A new machine, parts – like a fan, belt, bag or brush roller can help make it easier on you, your machine and your floors!
Need discount vacuum cleaner support? contact us and a discount vac pro will reach out as soon as possiable to assit with all your vacuum cleaner needs.
Discount Vacs.com your online warehouse source for commercial grade vacuum cleaners, vacuum cleaner bags, vacuum cleaner belts and more!